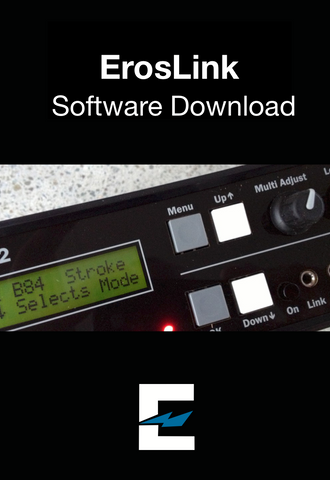 ErosLink Software Download
Digital Software Download
Provides a personalized web link (URL) for Digital Software Download only.
Requires an ErosLink Serial Cable or you can use the ErosLink Serial Cable Pinout Diagram to make your own at home.
Compatible with Windows 10
There is no need to upgrade from a previous version of ErosLink. The current version (1.1a) installs and works with Windows 10.
Software for your Hardware
If you already own an ErosTek ET312B Power Unit, this is one option you will definitely want to consider. ErosLink allows you to:
Load new routines (25 included)
Change existing routines
Create completely new routines
Interact with a running routine in real-time
Now runs on Windows Vista through Windows 10.
USB Support on Windows Computers
ErosLink has been found 100% compatible with our FTDI-based USB to Serial Adapter. The main benefit of using such an adapter is convenience, especially if the serial ports on your computer are already being used by other peripherals. Find the latest USB drivers here.
This version works only with the ET312B on Microsoft Windows.
Includes:
Immediate Digital Download
Requires:
---