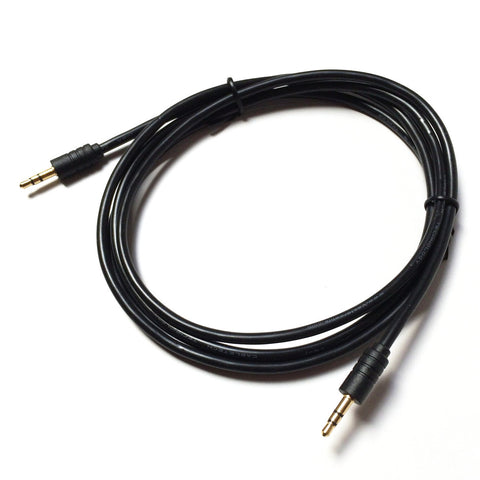 Stereo Audio Cable
What's 6 feet long and has gold-plated 3.5mm stereo plugs at each end? That's right – the Stereo Audio Cable!
If you want to patch stereo audio from a portable music device — iPod, smartphone or computer headphone output to your ET312B or ET232 — this is the cable you'll need.
This is the same high-quality shielded cable that comes standard with every ET312B. Gold-plated plugs offer corrosion resistance and long life.
And although this cable has the same outer specs as our Link Cable, they are wired a bit differently. So you can't use this cable if you want to link 2 ET312Bs together in a master-slave relationship. For that special bond, you'll need a bonafide Link Cable. 
---
We Also Recommend
---